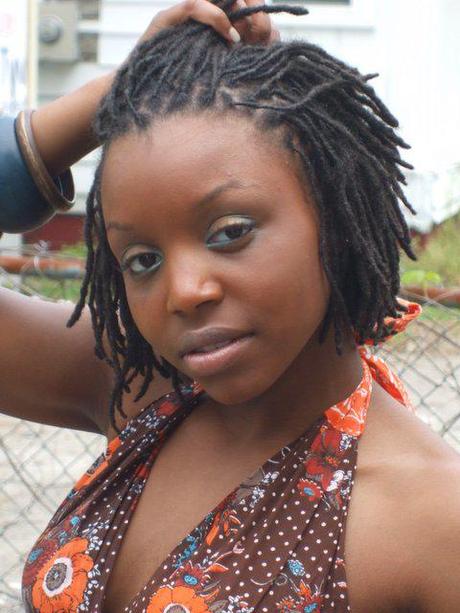 Small locs on thin/medium hair
Ok, so your thinking of locing your hair and you are not sure of the size you should get, the first thing I woud say is to look at the thickness of your hair. Is your natural hair thin, thick? As a rule, if your natural hair is thin you would want to go with a smaller size loc pattern to give the illusion of fullness. Medium or thick hair can be loc'd in any size pattern, but know that with thicker hair, the smaller you go with you loc pattern the more work it will be to maintain them.
sisterlocks(tm)
Another thing to consider is the texture of your hair, Wiry hair tends to poof and bunch, especially as your locs get older, so you what ever size you choose, know that they will look bigger as they mature.
Big Dred Locs on thick hair
Be careful not to go too small around the hairline, usually when locs start to thin and break it happens at the hairline first usually because your attention is placed where you can see it, which is the front of your hair, it gets all the stress from styling and products etc..
So with that said, should based on thickness and texture, Length is really a non factor and if anyone tells you that you need to cut your natural first to start locs, I would be suspect of there expertise, they just sound like a lazy
loctician
to me.
I love natural hair and Loc pictures and advice and I hope u do too. Thanks for reading and share your thoughts!